Mr. and Mrs. Grassroots: How Barack Obama, Two Bookstore Owners and 300 Volunteers Did It by John Presta
President Obama recently sent a letter to John Presta, author of Mr. and Mrs. Grassroots: How Barack Obama, Two Bookstore Owners and 300 Volunteers Did It, saying he was "highly qualified" and "uniquely positioned" to write about Obama's emergence on the national political scene, adding, "Your story demonstrates the value of civic involvement upon which our country was founded."
Read about the letter in 2/2/12 Publisher's Weekly by clicking
Click here to read an article about the letter in 2/2/12 Publisher's Weekly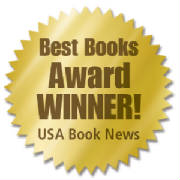 Winner, African American Studies, 2010 National Best Books Awards
Read how John Presta came to give a critical interview to David Remick, author of The Bridge, about Barack Obama's early political career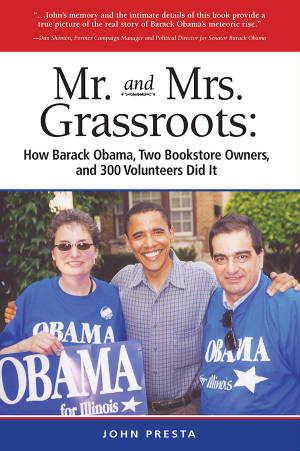 "Michelle and John Presta were really there at the beginning. They were true grassroots organizers, and John's memory and the intimate details of this book provide a true picture of the real story of Barack Obama's meteoric rise. It was people like Michelle and John who really made it happen and stuck their neck out for the skinny guy with the funny name. There are many Michelle and Johns out there, and I hope they all decide to write their stories like John did."
--Dan Shomon, Former Campaign Manager and Political Director for Senator Barack Obama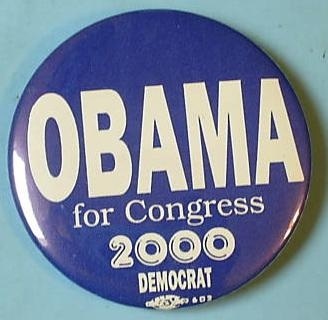 Mr. and Mrs. Grassroots: How Barack Obama, Two Bookstore Owners, and 300 Volunteers Did It, by John Presta (January 20, 2010). 270 pages, including 24 pages of unique and historical photos.
Trade paperback: $15.95, ISBN 978-0-9819719-6-4. Limited Edition Hardcover: $24.95, ISBN 978-0-9819719-2-6.
Click here to read Chapter 1 of Mr. and Mrs. Grassroots
Chicago community activists John Presta and his wife Michelle were running their small, popular independent bookstore, Reading on Walden, when Barack Obama's campaign asked them to help in his 2000 race for Congress. Instantly impressed after meeting Obama, the Prestas came on board and stayed on board after his loss. An engaging, detailed, first person account of the Prestas' personal interactions with Obama and how they, together with Obama and his early campaign workers, slowly and steadily built a grassroots organization around a highly committed group of some 300 volunteers. The Prestas shortly became known as "Mr. and Mrs. Grassroots" in the Obama campaign, and Obama himself called them his "southwest side powerhouses." This book peels the layers off the early years of Obama's political career, detailing how he and individual grassroots and "netroots" organizers built a successful campaign despite the Chicago political machine and won the 2004 Senate race, causing immediate speculation about Obama for President. With great insight into a younger Barack Obama's character, vision, self confidence and determination, Mr. and Mrs. Grassroots shows how change comes slowly, gradually, incrementally, and suddenly, and how one person—or two—can make a difference that changes the world.
"Mr. and Mrs. Grassroots fulfills the reader's hope that democracy in America has not died. John Presta has written a book telling how an independent small bookseller can, through community and political involvement, bring about a change from the ground up to the national level. Practical people who run a small business can make a difference, and this book shows you how they did. This book is the best combination that I have ever read of grassroots organizing, community involvement, politics and what bookselling is all about."
--
August Aleksy, Owner, Centuries and Sleuths Bookstore, Chicago
"If you, like Kate and me, saved newspapers and other memorabilia from the Obama election, you'll want to add Mr. and Mrs. Grassroots to your collection. John Presta's recollections and the testimony he collected from other people who worked in early Obama campaigns have great historic value, not to mention great narrative value."--Bill Barnhart, former Business Editor, Chicago Tribune.

"This is real Frank Capra stuff, real "Mr Smith Goes to Washington" stuff. I defy anyone, regardless of what they may think of Obama, to walk away from this book not saying this is the way the American political system is supposed to work. All politics is local....There is much to be gleaned from this story that is applicable in arenas other than the political. It is, after all, drive, confidence and persistence that in the end create success. Enduring failure, ignoring the protests of nay-sayers, making that next phone call, talking to that next neighbor, planning that next meet-up, forging ahead in spite of all but certain failure and the inevitable disappointments and set-backs, enduring through sheer cussedness and a profound faith in the cause until at long last that faith is justified and you bask in the glory of "your guy" standing on a stage in Grant Park acknowledging the cheers of thousands and the tears of many upon his election as the first African American President of the United States. Mr. & Mrs Grassroots is a must read. I give it my highest recommendation."--Jeremey McGuire, http://jeremymcguire.com/blog1/2010/02/28/book-review-mr-mrs-grassroots/.
See link to full review below.
"Again and again, Presta tells us, 'Change comes slowly, gradually, incrementally and suddenly.'...it is clear that without the energy and enthusiasm of volunteers like him, Barack Obama would not be President today. Filled with photographs, letters, newspaper clippings, and a heartfelt personal account, Mr. and Mrs. Grassroots is a loving archive of the power of change in our social and political movement."--http://literaryobama.com.
Click here for Literary Obama's full review
"...a touching, personal account of the trials of Barack Obama's early campaign. Presta continuously reminds us that 'change comes slowly, gradually, incrementally, and suddenly,' a unique and stark truth about the nature of not only the political arena, but our lives as well. While Presta maintains that he was by no means the make-or-break for Obama's success, community support such as the organization the Prestas and the many volunteers who joined them were the backbone of Obama's growth from the local to the national stage, and that without the support of communities and individuals like that, Obama would never have been able to achieve his presidential victory.
Mr. and Mrs. Grassroots is filled with comments and letters from friends and supporters, newspaper clips, photographs and references to multiple other written works, and all are held together by a fantastic personal narrative that drips youright into the middle of Hyde Park, Chicago to watch the scene unfold with your own eyes. Presta's writing style is heartfelt and conversational, keepingyou involved with the events as they unfold in a way that would have been difficult (if not impossible) if written from a different perspective."
--Midland Book Examiner, Sarah Lindesmith
Click here to read the full review in the Midland Book Examiner
See the American Bookseller's Association's Bookselling This Week "Headlines" article on John Presta and Mr. and Mrs. Grassroots
Click on the link below to hear John Presta's interview about his book "Mr. and Mrs. Grassroots: How Barack Obama, Two Bookstore Owners, and 300 Volunteers Did It", politics, and grassroots organizing on Radio Chicagoland, Ray Hanania's show, WJJG, Chicago, 2/9/10.

John Presta interview w/Ray Hanania
Chicago Alderwoman Toni Preckwinkle won the primary for Cook County Board President on Feb. 2, 2010. The next day, a campaign website mentions John Presta's book, "Mr. and Mrs. Grassroots: How Barack Obama, Two Bookstore Owners, and 300 Volunteers Did It" this way: "What Toni Preckwinkle shows is that old fashion grassroots campaigning is still the best political strategy to have. To gain more insight on that, you should read John Presta's book, Mr. and Mrs. Grassroots: How Barack Obama, Two Bookstore owners, and 300 Volunteers Did It."
See article "New book highlights Obama's early political career, showing rise of grassroots and netroots"; The Villager, Beverly Area Planning Association
Click here to see article "Book Offers Early Look into Obama's Political Rise", The Chicago Southtown Star, 9/27/09
Read John Presta's article in the Daily Kos, titled, "Obama book is a celebration of books and bookselling."
Click here to see John's blog, Chicago City Hall Examiner, at www.examiner.com

Buy Mr. and Mrs. Grassroots: How Barack Obama, Two Bookstore Owners and 300 Volunteers Did It