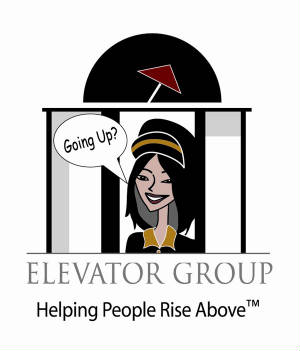 The Elevator Group is dedicated to helping people rise above and lead an abundant life by developing books, broadcast media and motion pictures with meaning.
New Release -- The DivaGirl's Guide to Style and Self-Respect!
Patriots of African Descent in the Revolutionary War, Part I by Marion T. Lane
President Obama recently sent a letter to John Presta, author of Mr. and Mrs. Grassroots: How Barack Obama, Two Bookstore Owners and 300 Volunteers Did It, saying he was "highly qualified" and "uniquely positioned" to write about Obama's emergence on the national political scene, adding, "Your story demonstrates the value of civic involvement upon which our country was founded."
Read about the letter in 2/2/12 Publisher's Weekly by clicking
Click here to read an article about the letter in 2/2/12 Publisher's Weekly
Black Expressions Book Club features two Elevator Group books in January 2012: Sheilah Vance's Land Mines and P. J. McCalla's Cousin Myrtle.
Click on the link below to read our e-newsletter with more information or go to the Black Expressions Book Club site.
E-newsletter announcing our Black Expressions Book Club January 2012 features
Essence Magazine November 2011 issue features the article, Bound for Better, by O. J. Toks, author of Rejected for a Purpose. For more information about Toks, his article, and his book, click on the link below.
The Smithsonian National Museum of American History (NMAH) will continue to host booksignings for Treasures at the Museum by Deborra Richardson, Chair and Chief Archivist at the NMAH. Check the museum website for details. The book remains available in the museum bookstore.